Company Profile
"We take pride in who we are and what we do ."
The OHC group of companies were incorporated in Singapore in 2007 to serve the marine and offshore industry by providing quality and reliable marine personnel. In 2010, the company expanded its capabilities to cover full Ship Management services by establishing OHC Shipmanagement Pte Ltd.
OHC Shipmanagement Pte Ltd is a boutique third party ship manager that specialises in managing Oil Tankers. The company is committed to provide cost effective ship management services without compromising on safety and quality.
The Management is steadfast in their approach to ORGANIC AND SUSTAINABLE growth which is clearly observed in the slow but steady growth rate of vessels under our management. We understand that each owner and vessel is unique, hence WE DO NOT believe in the typical "One size Fits All" approach. A personalised touch in our service is our unique value proposition.
For more information, click here.
Mission & Vision
Our Mission
To be the top 100 best company to work for where all employees are treated as part of a family with equal opportunities.

To be recognised by the ship owners and the oil majors as a preferred business partner.

To attain the highest safety standard through training and continual improvement so as to achieve zero incidents and zero spills.
Our Vision
To be the Leading Shipmanagement Company for Tankers.
Our Team
Our team comprises well-experienced personnel with expertise that spans across Marine, Technical, Safety & Training, Crewing, Purchase and Finance Management being led by qualified Master Mariners and Chief Engineers. At the helm, is the Managing Director, a Master Mariner with over two decades of experience in all spheres of Marine Asset Management.
Our MD, Capt. Linus Lee is a hands-on and passionate leader who continually motivates everyone to come out of their comfort zones. Leading a manpower-rich organisation of close to 200 personnel (both onboard and ashore), Capt. Linus is a firm believer in development and welfare of personnel and shares the motto " Employees First".
Head of our Technical Team oversees the execution, integration and management of our growing fleet as well as shoulders the responsibility as DPA and CSO.
The senior management is also ably supported by our Crewing Head – Leading the crewing team with an innate interest in development and welfare of all personnel. Our above industry average crew retention ratio is a testament to the team's humble efforts to develop a strong rapport with the various ranks and nationalities that form the OHC Onboard Team.
Our Crew, Our Strength
The backbone of our business, our vessel team is the vital resource we bank on. Being a service provider we believe investing, supporting and nurturing human capital is crucial for an all inclusive growth.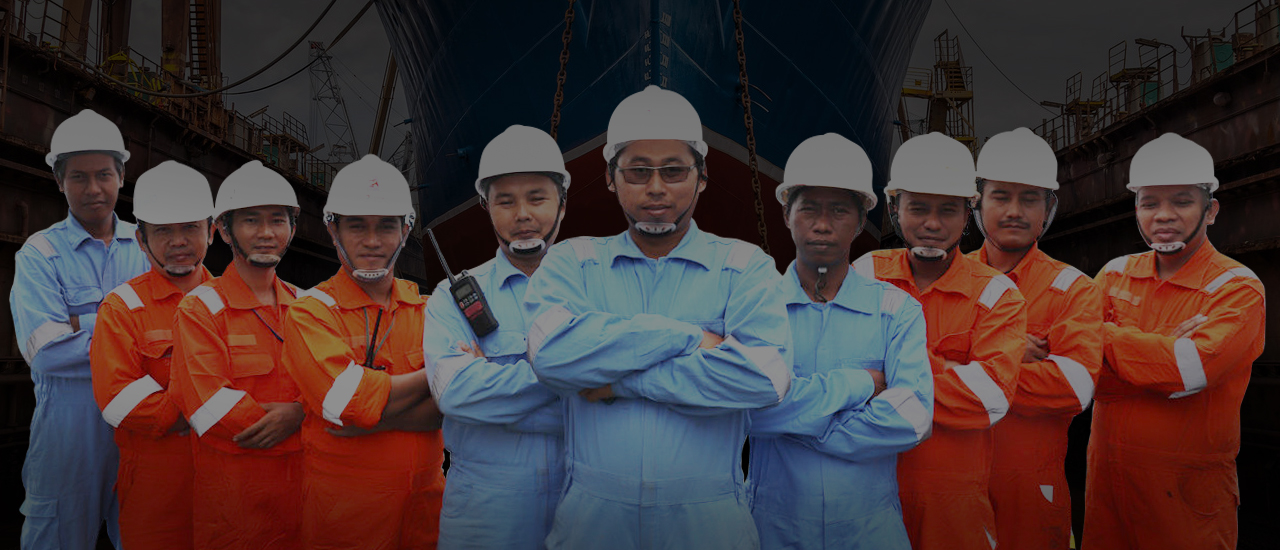 Why Us?

Customised Solutions
To meet the individual client needs and vessel trade

Cost Optimisation
NO compromise on Safety

Pre-approved List of LOCAL Suppliers and Contractors
Ensuring minimum downtime and does away the need for maintaining unnecessary inventory onboard.
Continual Development
Regular review meetings with owners to assess and improve the service capability as well as to manage expectations.

In-house PMS
Predictive Maintenance System tailored to your requirements.
Focused Attention to Detail
All our vessel owners have unfettered access direct to top management
Impeccable Safety Record
Very low incident rate; Safety management systems regularly audited by Oil Majors.
Dedicated Training Department
Ensure consistent high standards of performance and safety both onboard and ashore.