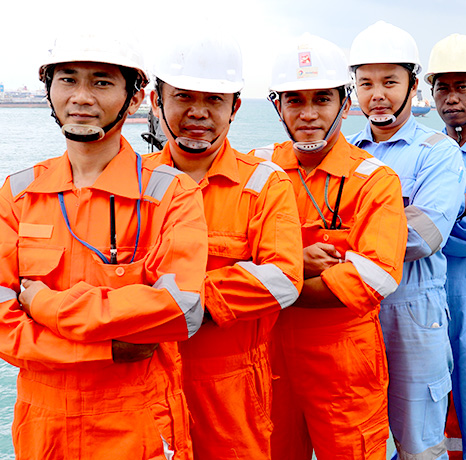 We Treat Our Crew with Respect and Dignity
Crew Management
We provide experienced and skilled seafarers matching our client's needs, vessel trade/ charterer requirement and cabotage laws, as applicable. Long Term rotation planning and maintaining an emergency pool of crew are also part of the crewing strategy. Given our adequate crew pool who has been with us for long, we are able to schedule back-to-back rotations for better continuity and accountability towards all stakeholders.
Our Crewing Team efficiently handles all the facets of providing complete crewing solutions including cost control, payroll services and travel logistics.
The company adopts a ZERO tolerance on Drug and Alcohol where we carry out random drug and alcohol testing on our crew, to ensure that this policy is strictly followed.
A dedicated Training and Development wing was set-up in 2017 and we put in practice Sir Richard Branson's well-known quote "Train people well enough so they can leave, treat them well enough so they don't want to".